$

20.00 -

$

23.00
#AllmeansALL Comfort Color SHORT SLEEVE (SAGE)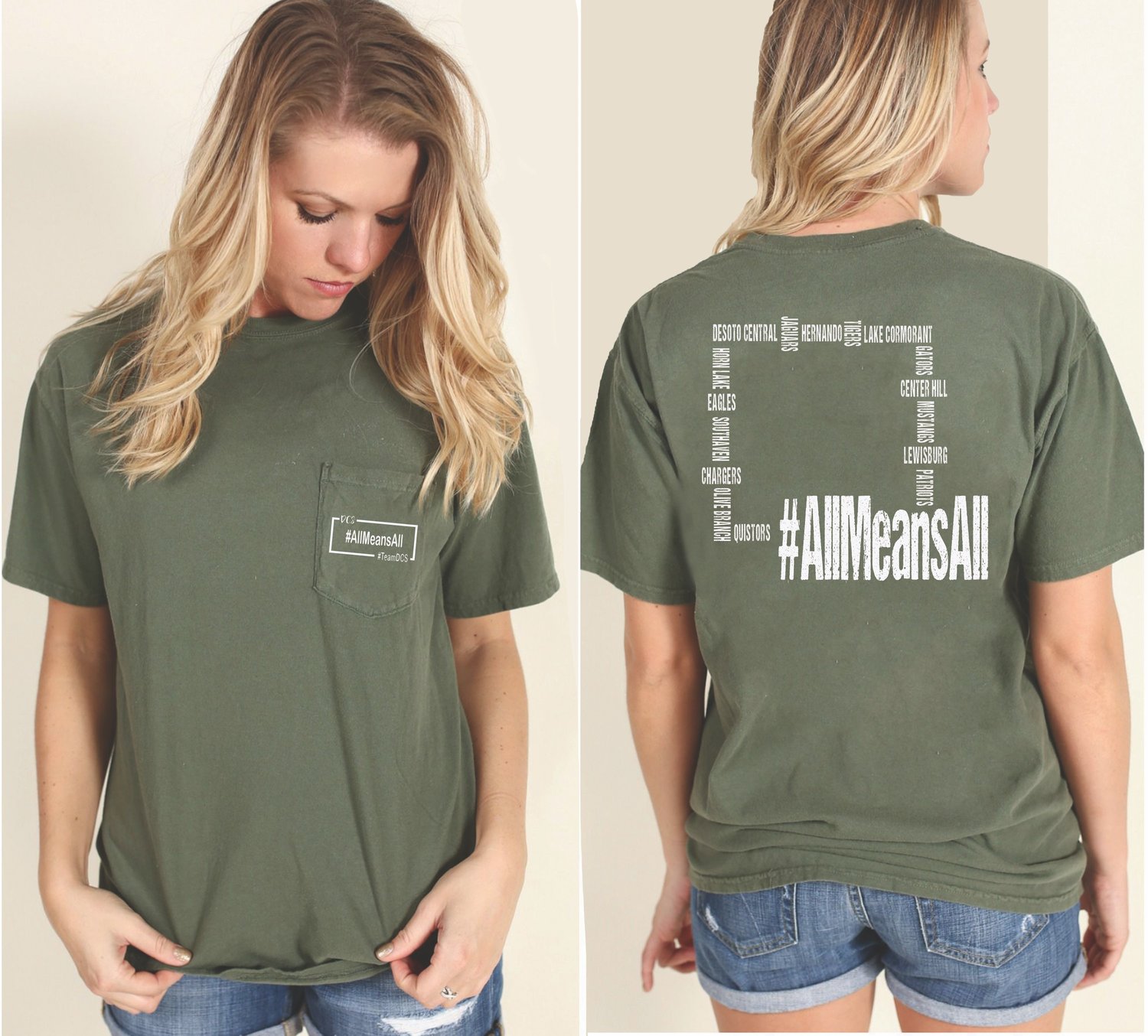 #AllmeansALL SAGE Comfort Color SHORT SLEEVE with POCKET.
White Ink on Pocket shirt and white full back print.
***PLEASE ENTER YOUR SCHOOL INFO AT CHECKOUT IN THE COMMENTS BOX AVAILABLE. ****
*Proceeds from the shirt sales will go to the Desoto County Schools Elementary Activity Fund.
*ALL ORDERS WILL BE SENT TO COUNTY OFFICE AND DISTRIBUTED THROUGH THE PONY SYSTEM THERE - THESE WILL NOT BE SHIPPED INDIVIDUALLY. (SHIPPING INFORMATION IS FOR ORDER INFO ONLY)
If you have any questions about the shirts or ordering please feel free to contact :
Alex Nosef
*Orders will be distributed by County Office after the orders close.