$

20.00
DC SOCCER YARD SIGN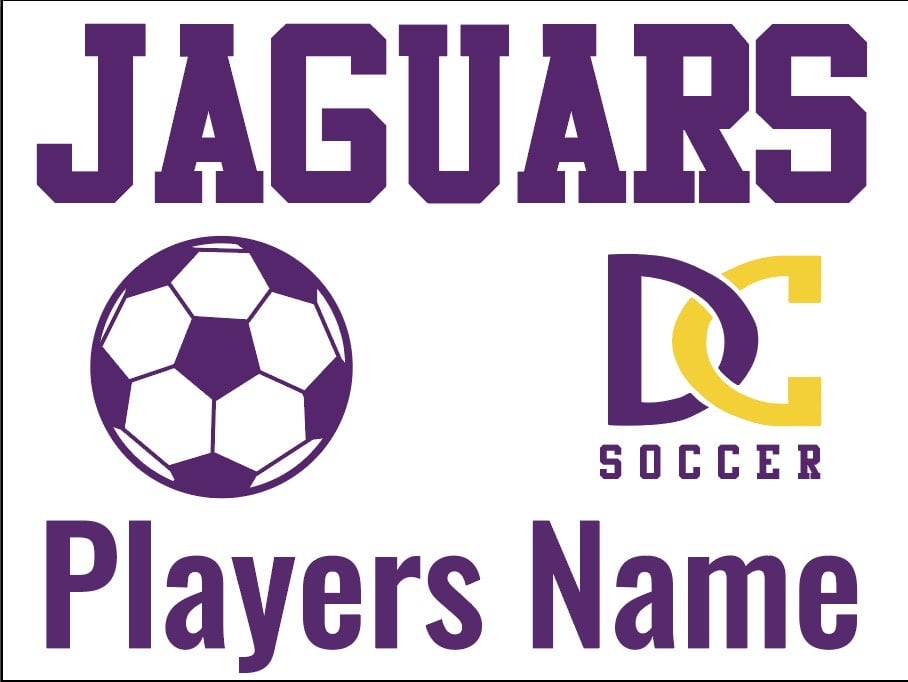 Show Support for your DC Soccer Player with this single sided printed yard sign and stake.
*ORDERS WILL BE OPEN FROM 10/16 - 10/30. ALL ORDERS WILL BE AVAILABLE FOR PICK UP OR USPS DELIVERY AFTER 11/6/20.*
*ORDERS WILL BE DISTRIBUTED THROUGH THE SOCCER BOOSTERS AT THE SCHOOL, PLEASE PUT YOUR CHILD'S NAME AND GRADE IN THE BOX AT CHECKOUT.
For questions about the orders contact :
Soccer Booster- Tina (901)238-8462
LOCAL PRINT CO - Andy (901 206-9367)