$

34.00 -

$

36.00
DCS VINTAGE Mascot SWEATSHIRT - EAGLES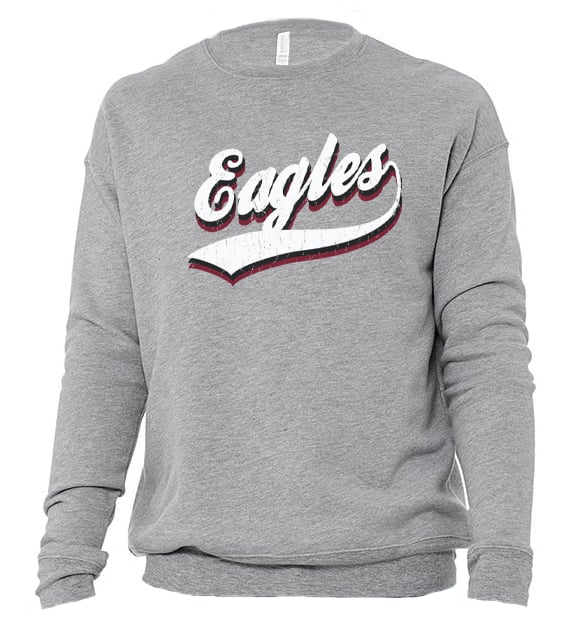 Support #TeamDCS and RAISETHEBAR with your school spirit this year! These Vintage mascot tees are a must have this school year. These will be printed on BELLA CANVAS Sponge Fleece Sweatshirt (Think the softest sweatshirt you have ever worn... and then make it softer!) These should not shrink but are still considered a "retail fit" so order accordingly.
EVERY SCHOOL HAS A DESIGN! How cool is that? There is a distressed look to this design too.
*PLEASE INCLUDE THE SCHOOL YOU TEACH AT IN THE COMMENTS AT THE END OF CHECKOUT.
These will be distributed through the pony system and delivered to your school through county office. Please allow 1-2 weeks AFTER the order closes for printing and distribution time.
A portion of every sale will be donated to the DCS Teacher's Career Fair for the 2019/2020 school year.
If you have any questions about the shirts or ordering please feel free to contact :
Lauren Margeson - 662.449.7102
Ashley Bryant - 662.449.7127